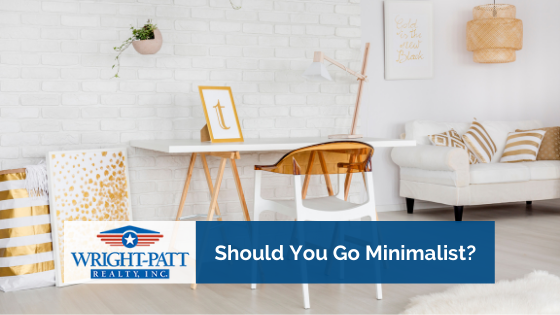 You've heard the saying "less is more," and nowhere is that truer than in the home. Look around your house and give it an honest assessment. Do you sometimes feel a bit cluttered by all the stuff you've accumulated? You paid good money for all these goods, and you loved them at the time, so what a pity if they're not on display properly.
It may be time to free yourself of such thinking though. Whether you're picturing yourself in a new home from Beavercreek homes for sale, or you're just wanting to feel a little freer and lighter in your current home, it might be time to declutter and try going minimalist.
The goal of minimalism is to be neat, organized, and clutter-free. You can look around your home and breathe without the weight of all those things bearing down. Instead of filling every space with something, you make a friend of lighting and what artists call negative space, as if you're painting a landscape picture in your home.
Maybe you can't imagine how you can let go of your treasured but oh-so-cluttering possessions. Here are some tips that can help.