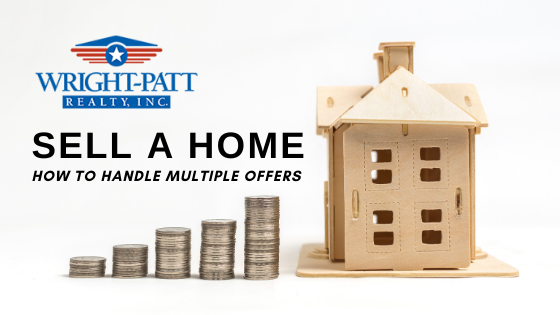 You've successfully added your home to the list of Beavercreek homes for sale, and suddenly you're receiving an influx of offers. Multiple offers are every home seller's dream. They usually lead to bidding wars and a higher sales price. But with all the uncertainties that come with being pulled in opposite directions by different compelling offers, it's common for sellers to make the mistake of overplaying their hand. With multiple offers on your home, you'll be in a negotiation position and you need to play your cards well.  Here are a few tips on how to make the right decision when there are multiple offers on your home.
Start With Price But Look Beyond That
You're probably hoping to make as much money as possible, so it makes sense to get excited about a nice, big, high-priced offer. The chances of selling your home over your asking price increase when you're involved with a bidding war on your home. But that doesn't mean you should automatically go for the highest offer. Real estate offers involve more than just the dollar amount being offered. Review the terms of the entire contract and consider how much cash the buyer is going to include in the offer.